Automatic Internal and External
Surveillance Camera Systems.
Instantly see who is at the door without
even being home to open it!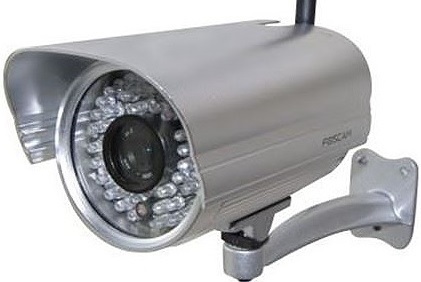 External Camera
This is a great idea!
I had an inspection from my local licensing Police and I was able to show them within a minute of them entering my storage facility not only still pictures that were sent automatically to my e-mail address but a live video feed as well and all on my mobile phone!
They were VERY impressed with this level of security!

This is how the system works.
• Once the motion detector is triggered the camera will instantly send notifications and snapshots
to 5 email address and a live video stream to your mobile phone or PC!

• User can view what's going on in real time over any web or local device such as
smart phones using web browser, mobile phone, Tablets, Laptops and PC etc.

• Full colour HD daytime vision and automatic (B&W) night vision sensing.
The basic install includes the following features and options.
• Camera installation.
• Waterproof aluminium housing.
• Internet set up and routing test.
• Domain registration for the camera so it can be accessed from a web browser.
• Connection to users ADSL Wireless network.
• Easy to understand instructions.

The user will provide,
• Wireless internet (only required for web enabled viewing)
• Wireless network for local viewing if no internet available.
• Acceptable position for camera mounting (eves or fascia etc.)
• Accessible 240V Mains GPO within 10 M of camera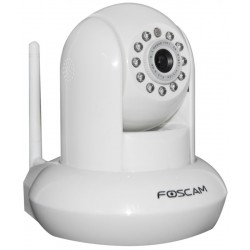 Internal Camera
Only $215 with nothing more to pay
fully installed and tested!*
*That's less than the average .22 rifle!

All materials and installation is covered by GML Electronics Pty Ltd
on-site 6 Month warranty on parts and installation.

PHONE: (02) 89869544
MOB: 0407218058
E-MAIL
www.gmlelectronics.com

Rifle
Pistol
Shotgun
Collectors and Military
Sales Policy

Books
Gun Clubs
Aussie Gun Safes
Gunstock Services
Game Council of NSW
SRFS Obsolete Reloading Dies
AV BALLISTICS
Obsolete Cartridge Cases

Optics, Reloading & Accessories
Custom Gun Smith & Pyrotechnics

Minnie Revues: "Guns n Goodies!"
The thoughts of chairman Bob
Reel Memories DVD & Video
The Shootists Gallery!
Web Games!
Links
Home

WE HAVE A VOICE!




Keep our sports strong! Keep our sports alive!