AV
BALLISTICS
Obsolete Cartridge Cases
NEW 2015/16 CATALOG
Supersedes all previous Catalogues & Price Lists
Effective 1 August 2015

All Enquiries Contact,
info@avballistics.com.au
(Not RPG)
PO BOX 763 KENMORE Q. 4069
Customers Please Note: Due to the Falling Australian Dollar, and also rising world Metal prices, AV Ballistics Technical Services is constrained to raise its Prices for most items of Brass content. This current 2015/2016 Price List should hold till well into 2016, Unless the Aud$ falls catastrophically.


Do you have an odd gun that you just can't find brass for?
Then, READ ON!!!!
AV Ballistics Formed Obsolete cases are all Boxer primer design; They are Full length sized in the appropriate dies, and are trimmed to length as required.
All rim and extractor groove modifications are Lathe Turned. Some cases, due to the nature of the parent case, may be slightly shorter than
normal factory case length, but this shortness does not affect safety or case life.
ANNEALING is carried out on all Formed cases, where extensive Re-forming has been done.
Where possible, Brand-new Factory Commercial cases are used as the parent case. For economy, with certain calibres, Once-Fired Military Brass is used.
Berthier 3-Round Clips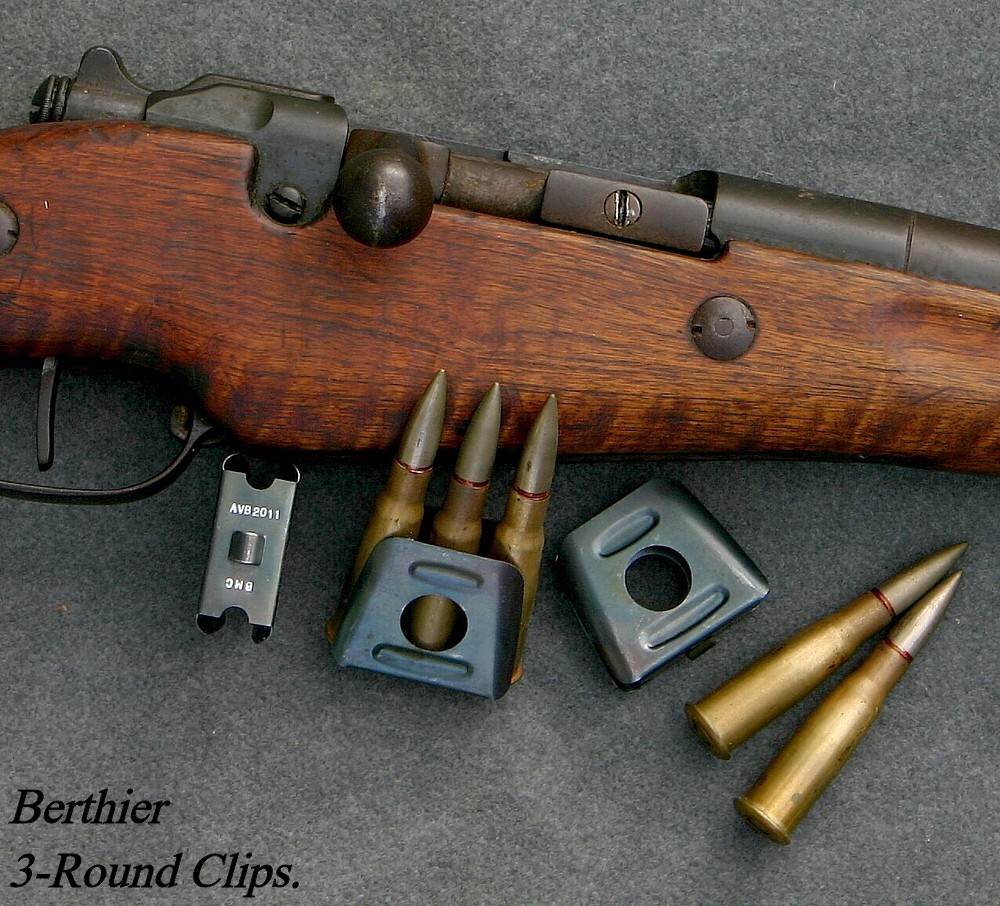 For Mle.1890, Mle.1892, Mle.07/15 French Berthier Carbines &Rifles in 8mm Lebel cartridge. ( also for "Orman" Turkish 1948
Forestry Carbine and will fit in 5 shot mags as well.)
Made in Australia, on Australian Tooling.
$18.70 each, plus P&H (incl.GST)
Over 50 clips…Dealer enquiries welcome, POA.
Projected 2015-6: M91 Carcano Clips (Brass & Steel)
German Commission Gew.88 Clip ( Steel Only)
NEW for 2016
German Gew98 Cleaning Rod—Replica
Made in Qld., to original specifications…correct length & diameters, correct 4x0,7 MA Screw Threading. Bright steel, marked to differentiate from Originals.
Expressions of Interest Welcome, Cost $33.00 plus P&H (GST Incl).
Available Dec., 2015 .
***********************
German Kar98k Rods (1933-45) will be available later in 2016.
Correct Turkish M1903/30 Mauser Rods ready by October 2015
In the Works (ETA???)
M91 & M38 Carcano Replica Slings;
M70/87 Vetterli-Vitali Packet Clip &
Dutch Beaumont-Vitali Packet Clip
Please Read the General Notes and Payment Conditions at the end of the Catalogue.!!!!
RIFLE
Cartridge Cases:
Ordering Information: See Section below.


MILITARY BRASS
Per 50 Per 100
6,5x50 SR Japanese: *PPU * $55.00 $99.00
*AVB* $66.00 $121.00
6,5x53R Dutch Mann.:*AVB* $66.00 $121.00
6,5x53,5SR D'Audeteau *AVB* $77.00 $143.00
6,5x58 Port. Vergueiro M1904 LR *AVB * $66.00 $121.00
6,5x55 Swed. *S&B* $44.00 $77.00
7x57 Mauser: *AVB * $66.00 $121.00
7,5x54 MAS *PPU* $55.00 $99.00
7,62x54R *S&B* $55.00 $99.00
7,65x53 Turk./Belg./Arg.: *AVB * $66.00 $121.00
7,7x58 Japanese Type 99: *PPU* $55.00 $99.00
*AVB* $66.00 $121.00
7,9x33 KurzPatrone 43: *AVB* $121.00
7,9 x57 Mauser: *AVB* $66.00 $121.00
8x50R Austrian Mann: *AVB* $66.00 $121.00
Fmd. from .45/70 *AVB* $77.00 $143.00
8x51R Lebel: *PPU* $55.00 $99.00
8x52R Siamese Mauser: *AVB* $77.00 $143.00
8x56R M30 Steyr Mann.: *PPU*
8x56R Kropatschek: (BP) *AVB* $121.00 $242.00
8x58R Danish: *AVB* $143.00 $275.00
9,5x60R Turk. Mauser M1887 BP: *AVB*$242.00

10,4x47R Vetterli (Italian) M70/87:*AVB* $242.00

Pistol Cartridge Cases:
Ordering Information: See below


MILITARY
Per 100
7,62x25 Tokarev: *Starline* $44.00
7,63x25 Mauser C96: *Starline* $44.00
7,5x22.5R Swed./Swiss Nagant *AVB*$88.00
8mm Nambu: *AVB* $88.00
8mm Roth Steyr M1907: *AVB* $88.00
9x23 Steyr M1911: $50.00: *AVB* $55.00
9x23 Bergmann/Largo: *AVB* $55.00
9x25 Mauser M1908 Export: *AVB* $55.00
10,4 Glisenti Revolver: *AVB* $55.00
.442 RIC Revolver: *AVB* $132.00
.450 Adams/Colt: *AVB* $132.00
.455 Webley Mark II/VI: *AVB* $132.00
.455 Webley Auto: *AVB* $132.00
*PPU* & *Starline* only if available from USA; Converted or Formed cases, other Brands or Mil. Cases, by *AVB*
Other Military cases can be made if required if Parent Brass available (Smokeless or BP) calibres…E-mail for Quote.


Military Surplus (Once Fired) Brass Cases:
Ordering Information: See below
AV Ballistics offers a range of Australian-sourced Military Once-fired Brass cases.

NB: All Military Surplus Cases offered here are Boxer (Single Flash Hole) Design:
Priced per 500 ( Sleeve of 10x50 or 5x100)
5,56mm (.223) ADI (Australian) mfd., 1990-2000s:
Full Length Sized and Decapped, Primer Pocket Swaged,
Polished, selected by Year: $ 154.00
7,62 Nato (.308) ADI, AFF: 1985-1993.
Full length Sized, and Decapped, Primer Pocket Swaged, selected by Year: $176.00
30/06 Igman Konjic (Bosnia), Full Length Sized, etc: $198.00
***9mm Parabellum WCC, Win, Fed., etc.: Full Length Sized etc: *$165.00 per 1,000* $88.00 per 500 case Bag
(* Preferred order size)
Please Note: MILITARY CASES. Due to the Automatic process for Sizing
Military cases, some "Lube Dents" may appear from time to time on 5,56, 7,62 and Cal. 30 cases at the shoulder.
These are Cosmetic, and will "blow out" when fired. They don't affect Reloadability or Feed & Function.If the Customer requires Military cases for their own Reforming Projects ( ie, .270 from .30, etc) we will endeavour
either to Form the cases to the finished calibre, or supply selected , "Undented" cases.



.50 BMG Quantities Limited.
Priced per 100
.50 BMG: ADI, PSD and TZ manufacture: Once Fired, Sorted and Polished: $440.00
.50 BMG: ADI, PSD and TZ manufacture: Full length Sized, Decapped,
Pocket Swaged, Polished $550.00
Drill Cartridges (INERT)
with CNC Brass Projectile.
5,56mm Round: $1.10 each;
5,56mm Linked in Belt of 50 : $66.00 per Belt.
Longer Belt: POA
7,62 Nato Round: $1.65 each;
7,62 Nato: 5 Rounds in Nato Clip: $11.00;
7,62mm Linked in Belt of 50: $77.00
Longer Belt: POA
.303 Mark VII Round
( "Silver" Bullet, WW I and WW II): $2.20 Each;
.303 MkVII ( ditto) in 5 round MkIV charger: $16.50 per Charger;
.303 MkVII (ditto) in NEW Brass-Tabbed Vickers/Maxim Canvas Belt (250 Rounds): $550.00
.303 MkVII (ditto) in Aircraft Metal Link Belt (Browning): 100 Round section: $220.00
Longer Belts POA
.50 BMG Rounds M33 Ball INERT: $16.50 Each;
10 Round Linked Belt: $176.00
Longer Belts POA
Other Calibre Inert Cartridges: Email for availability, and price:
Please note: Whilst all care is taken to ensure the quality of the brass, this is Once-Fired Military Brass, and is sold as such. Where the Brass is listed as being Full Length Sized etc, it is checked by the use of Standard Foster-type case gauges ; The FLS Brass is NOT Trimmed. The term "Polished" refers to the Military Factory standard of "New" Brass, that is, free from Grit or Tarnish; it is NOT the Commercial "Polish" found on Commercial New brass.
PROJECTILES

CNC-Solid 60/40 Brass Alloy Projectiles to Original Design Specifications.
100 500 1,000
7,62Nato L2A2 (120gn): .308" $39.60 $187.00 $385.00
.30 M2 US (123 gn): .308" $39.60 $187.00 $385.00
.303 MkVII (154gn): .311" $49.50 $236.50 $473.00
(.311 will also suit 7,62x54R, and 7,7x58 T99.)
8mm Mle.86D (194.5gn):.326/.324"
$88.00 $429.00 $858.00
7,9mm "S" (125gn) .323" $66.00 $309.00 $649.00
7,9mm "sS" (165gn) .323" $88.00 $429.00 $858.00
6,5mm, 7mm, and "other" 7,9mm/8mm Projectiles are planned. We will also experiment with solid Brass for several Pistol sizes (.322" for Nambu, .308 for Mauser & Tokarev. Etc.
Hunting Projectiles (Hollow Point Solids)
Testing and Designs are underway for several HP designs in CNC-Brass for Cal. .308, "8mm" and ".303". Once testing is completed, we will announce range




ONCE FIRED SHOTGUN SHELLS:
AV Ballistics has a large variety of quality once-fired shotshells in 12 gauge. Case designs are European tube type; base sleeves vary from low brass to high brass, with European intermediate sizes in between. Brands include Winchester, S&B, Bornaghi, Rio, Fiocchi, and sundry others.
The shells are in clean and excellent condition, and can be reloaded with appropriate components. Body colours vary like the rainbow (Gold, Red, Purple, Blue, Green, Black, etc)
Winchester AA One-Piece Extruded Shells: NO Longer Available. All supplies of Win AA Lowbase & HighBase Shells Exhausted ( production terminated 2003)
Winchester Two Piece Shells: (Red or Silver) $33.00 per 1,000
(6 petal crimp)
Winchester XTR (Two Piece) Shells, $33.00 per 1,000
Winchester AA-HS Slippery Plastic Shells $44.00 per 1,000
Remington "Gordon System" Shells $44.00 per 1,000
Remington Brass head Premium shells $44.00 per 1,000
Fiocchi Shells: (Blue or Black,) $33.00 per 1,000
Federal Two Piece, Steel Head Shells: ( Dark Red) $33.00 per 1,000
Generic (Italian made) Two Piece Shells: (Various Colours) $33.00 per 1,000
Rio-UEE Two Piece Shells: ( Green & Blue) $33.00 per 1,000
Other Brands: Gamebore, Rio V.High Brass, etc. available $49.50 per 1,000.
Some of the above shells are also available in "Hi-Brass" type, suitable for Buckshot.
Plastic Shells can also be supplied pre-trimmed to 2-1/2 or 2 inch varieties ( Black Powder or Western Action types.
( extra charge $20 per 1,000 trimmed)
Shells can also be shipped in "Mixed Lots", in batches of 250 to make up 1,000, with different colours (eg, Red and Black etc.). All shells are shipped in 1,000-shell Boxes
by Australia Post. For 10 or more Boxes, Toll-NQX Road freight is
the most economical method.
Please call for availability (small lots) of 20 Gauge and 28 Gauge.
Sorry, NO .410 cases.

It is the User's responsibility to use correct hand-loading procedures and techniques.
AV Ballistics Case Polishing Medium:
Are you sick of getting cases glugged up by corn cob or walnut shell polishing medium? Tired of spending money on "rejuvenators" and other expensive additives to get your cases clean? Then AVB has the answer...the AVB Case Cleaning Granulated PVC.
Made from recycled electrical cable sheathing, this chopped PVC actually assists the recycling industry, by finding a downstream use for a waste product that would otherwise be used as landfill. The finely balanced mixture of fine copper dust, and larger particles of PVC electrical cable sheathing (multi-coloured) gives a gentle cleaning and polishing effect to Brass cases, from Military Range produce to the normally "clean" pistol shells used in revolvers. AV Ballistics uses it in Cement Mixers, to do preparatory cleaning of Military Once Fired brass, prior to resale or reforming.
A batch of AVB Cleaning Medium will normally last for 15 to 20 loads of a large Vibrator/Tumbler, such as a Lyman 3200, or even more in a rotary Tumbler (various brands).
If you have a small cement mixer, then the usage life is even longer.
When the colour of the PVC has all disappeared under a coat of dirt and debris from the cases, then it is time to dispose of it (in the wheelie bin.); it can also be used to increase the porosity of soil, by mixing it in, as a garden base.
(and it is a snail poison)
And now the Cost??!!
NOW Only $33.00 per Big 5kg bag !!!!
(buy 2 and pay only $60.00)
( Plus P&H)
Compare that with $40 to $50 for a ten pound (4,53 kg) box of (Imported) CornCob????
A 5kg bag will suffice for about 35-40cycles in a medium sized vibrator or tumbler.
Time to clean from 1 to 3 hours, depending on "dirtiness" of the cases.
It will remove all grit and dirt from cases, making them suitable for trouble-free resizing, and avoid scratching or scoring die sets.
The PVC medium is NOT affected by humidity or weather changes, or vermin. (See how sticky Corncob gets in the North of Australia, and the Mice love it!!!)
Helpful hint, leave primers in place when case cleaning...decap them when cleaned...that saves digging all the cleaning medium out of the pockets and flash-holes later.
Since AVB began selling this product in Queensland, we have had only one complaint...we always sell out at gun shows, and customers can't get enough of it.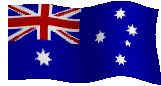 Aussie Case Corner
Ordering Information: See below
Aussie .303 Conversions:
New Brass; All Cases Annealed.
Per 50 Per 100
303/25: $77.00 $132.00
303/243: $77.00 $143.00
303/270: $66.00 $121.00
303/22 FL (56mm): $88.00 $154.00
303/22 Sprinter (52mm): $99.00 $176.00
7,7x54R: $77.00 $143.00
.303/350: POA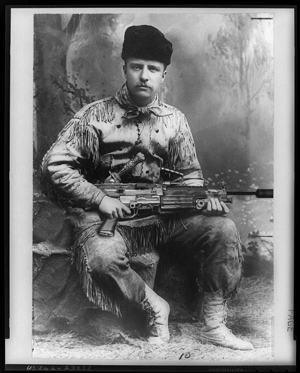 Other Sporting Cartridge Cases:
Annealed.
Per 50 Per 100
.218 Bee: $44.00 $88.00
.25/20 WCF: $44.00 $88.00
.219 Zipper: $55.00 $99.00
.25/35 WCF: $55.00 $99.00
.243 Win.: HD $88.00
.22/250: HD $99.00
.250 Savage: HD $88.00
.260 Rem: HD $88.00
7mm-08:HD $77.00
.300 Savage: HD $77.00
.358 Win: HD $77.00
.310 Cadet: $55.00 $99.00
.297/230 Morris Long: $88.00 $154.00
.442 L.Rook/Kangaroo: $88.00 $154.00
Other British Rook Ctgs POA
.45/70 US Gov't (Starline) POA
.45/90 (Starline) POA
.45/100-2,6" (Starline) POA


Other Obsolete Case Designs:
We can form most obsolete case designs to order, if given sufficient information (name, designs, type of rifle or pistol, etc). Calibres not listed as common for our production can be quoted by referring to our Website, www.avballistics.com.au and then going through the link to our Email. info@avballistics.com.au
Prices will vary according to cost of parent cartridge case and amount of work required to transform the case to the calibre required.
We are primarily an Obsolete Military Cartridge Case supplier. We will make certain Sporting cartridge cases which are otherwise unobtainable in the normal course of trading in Australia
PLEASE NOTE:
AV BALLISTICS DOES NOT MAKE OR SELL LOADED AMMUNITION,
WE ARE CASE SUPPLIERS ONLY.
BERDAN system cases:
For those re-loaders who prefer the Berdan Primer design, we do stock certain calibres in this priming system. 9mm Parabellum, 7,62 Nato, 7mm, 7,65mm & 7,9mm Mauser, 7,7 Japanese, We also can make to order, a
Universal Hydraulic System Berdan Decapper. @ $350.00 Each, set up for either Large rifle cases ( 6,5 to 8mm Rimmed (Lebel, Austrian, etc) or Small cases ( 5,56mm, 9mmPara, etc.).
Blank Fire Empty Cartridge Cases:
AV Ballistics also manufactures cartridge cases suitable for Loading Blanks for Re-enactments, Film and Outdoor performance, and similar uses.
Calibres currently available are 5,56mm Short and Full length; 7,62x39 Full length, 7,62 Nato Short & Full length;7,62R Russian, 7,7 Japanese Short; 7,9 Mauser Short; 7,5 MAS French Full length; 7,65 Argentine Full length; 8mm Lebel Full length; .303 Short and Intermediate.
AND Now NEW in the Military calibres of 7,9mm, 7.7mm Japanese, .303, and .30/06 Full length Profile Blank cases for Semi and Full Auto use.
WE will soon have available also the 6,5 calibres in Full length cases.Prices for Empty Blank cases vary from $1.00 to $2.00 plus GST, per case, depending on quantity and type (Minimum 100)
General Notes:
Minimum Order Quantities are 50 for Formed Rifle Cases, and 50 for Formed Pistol Cases, 500 For Military Once-Fired Brass & for Military Processed Brass, or as noted.
Prices are inclusive of GST, & (additional) Postage anywhere in Australia is according to Aust. Post rates. The most economical way of ordering for Postal cost is in lots of 100 cartridge cases, or greater (Up to 20 Kg Total Mass).
Use is made of 3kg and 5kg Aust. Post Satchels for economical, Fast Postage. Parcels over 5 kg are sent Parcel Post rates (Max. 20kg.)
Customers requiring Bulk lots of Military Once-fired Brass can contact us for details of shipment and cost. (Orders of 2000 plus, or more than 20kg).
These travel by Toll NQX Transport, Depot to Depot (Business addressee Delivery Only.) Personal deliveries can be picked up at NQX Depot in major cities.
Conditions of Payment:
All Sales are GST-Tax Invoiced by Email.
Payment in Advance of Despatch by EFT, Direct bank deposit, PAYPAL or Cheque/M.O.
No Cards, etc.
HOW TO ORDER
Email us at with the following details:
All Enquiries Contact,
info@avballistics.com.au
(NOT RPG!!!)
Your Full Name
Your Mailing Address (Street or POB Number, and Postcode)
Type and quantity of Shells or other products required.
We will reply (usually within 12 hours) with Quote for Total Cost (incl. P&H ) and EFT/Direct Bank Deposit/PAYPAL Details, and any lag time in order preparation (Most Items are "off the shelf" and can go as soon as Bank confirms Funds ( 24-48 hrs). If there is any delay in supply, we will give an estimate of delivery time.
Back-order Policy: if an item is not available, or there is more than usual delay in production, we will note the Customer's order, but require confirmation when the Items are available. We don't keep "Back orders" as such.
Returns and Defects Policy:
Where a defect arises in a cartridge case, from an AVB manufacture-related cause, AV Ballistics will replace the defective item free of charge; but as AV Ballistics acquires its cartridge brass from both New manufacture and also Military Surplus, no responsibility can be taken by AVB as to the way the Purchasor or User reloads the cartridge case or how it is then utilised, especially if the defect arises due to Handloader error or ignorance, or to an inherent defect from its original manufacturer, or to a defect in the firearm in which such reloaded cartridge is used.
Customers should follow good reloading procedures and safe gun use practices.
Always wear EYE & EAR protection when Shooting.
Always wear EYE protection when Reloading.
AV Ballistics can supply guidance and reference to appropriate texts as to correct loads for particular formed cartridge cases, given they are not Factory original manufacture, but formed from other cases.

All Enquiries Contact,
info@avballistics.com.au
(NOT RPG!!!)
PO Box 763 KENMORE Q.4069